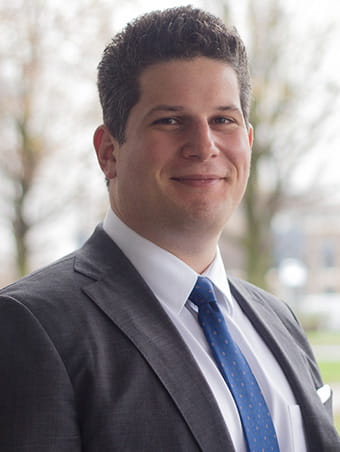 Bruno
Meliambro,
CFA, FRM, CIM®
Branch Manager
Bruno is the branch manager at Meliambro Private Wealth, an independent branch of Raymond James Ltd. He holds an Honors Bachelor degree in mathematics with a concentration in finance from the University of Waterloo. He is a CFA charter holder, a Certified Investment Manager and holds the Financial Risk Manager designation. He is a member of the CFA institute and the CFA Society of Ottawa.
The world of investing is complex and Bruno believes that it is your Financial Advisor's responsibility to continually educate himself so that he is properly equipped to advise you on how best to manage your hard-earned wealth. He applies his extensive educational background to craft financial roadmaps to guide clients to their goals. He delivers advice that is based on the latest academic research and provides the highest level of service.
When he is not working with clients, Bruno enjoys cycling through the capital region with his wife Julia and playing ball hockey.
No credential is as widely regarded in the global financial industry for its rigorous focus on current investment knowledge, analytical skill, and ethical standards as the Chartered Financial Analyst designation. A charterholder not only has the technical knowledge to make investment decisions but also adopts and is held to the highest ethical standards. A comprehensive, global view and up-to-date practical skills give these investment professionals the tools and deep understanding necessary to effectively analyze the risks and rewards of a variety of investment types, enabling them to address a client's specific investment needs.
The Chartered Investment Manager (CIM®) Designation builds the skills and experience we need to serve a more sophisticated financial client or institution. Financial professionals who hold the CIM designation are eligible for registration as a Portfolio Manager in Canada. They have expertise in providing money management services to high-net-worth and institutional clients, and they understand the application of portfolio management in the context of Canadian markets and regulatory requirements
What do these designations mean for you? They mean that when you work with an investment consultant who has taken the time to complete these designations, you're working with someone who is well-versed in modern concepts of investment advice, is educated enough to understand how your individual investments are being managed and how they work together – no matter how complex it may be. These skills, along with a commitment to advanced education, enable them to provide you with the kind of service that you not only want, but deserve.